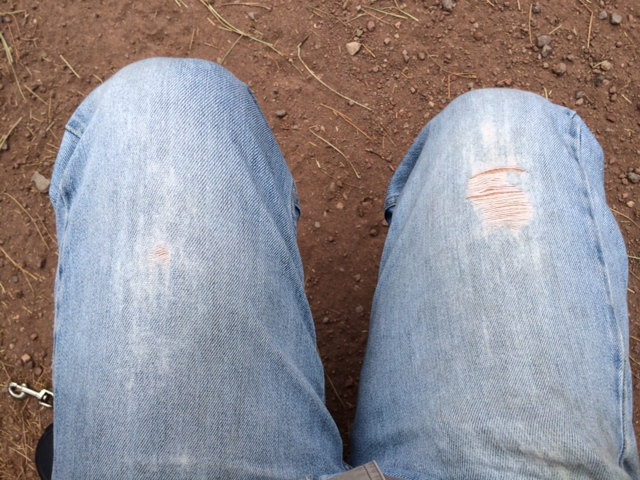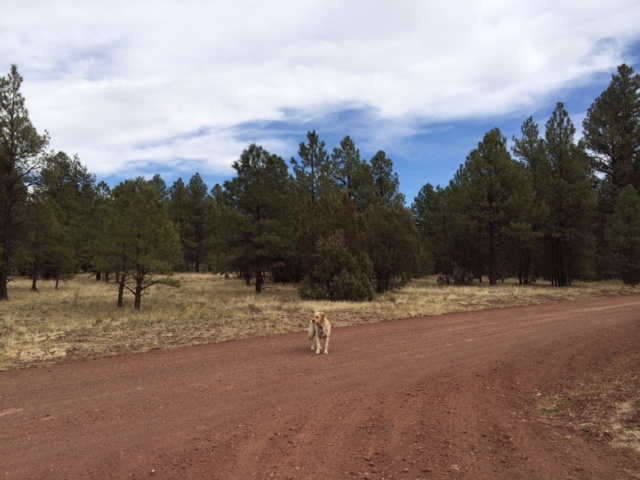 As you can see, the fabric on my right thigh is worn through. This is caused by Roo applying her claws anytime she feels like letting me know she's just woken up or has something on her mind.
At exactly the moment we came up on a green exit sign for Devil Dog Road, the Kahoo sank her claws in. Naturally she would want to stop here. As far as she's concerned, the least she can do to thank everyone who named the road after her is to stop and do someone the honor of chasing them.
It's the first time in two weeks Roo has run free.
Click on the picture and The Devil Dog will appear.